BARRICADE® Thermal Shield
BARRICADE® Thermal Shield is the most premium subfloor. With an R-value of 4.1, BARRICADE® Thermal Shield
provides one of the highest R-values in the market, meaning maximum warmth and comfort for your family. It's specially engineered with a high-density inorganic EPS foam that's durable enough to hold up to 3,650 pounds per square foot but still weighs less than 2 pounds per panel! Plus BARRICADE® Thermal Shield
 is very easy to install. It can be cut with a knife – no power tools required! Plus the tongue and groove fit together with no gap so no taping is needed!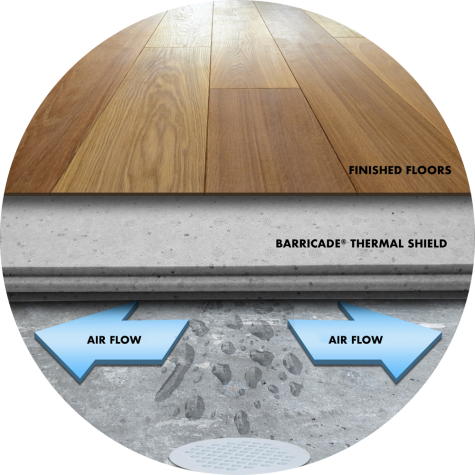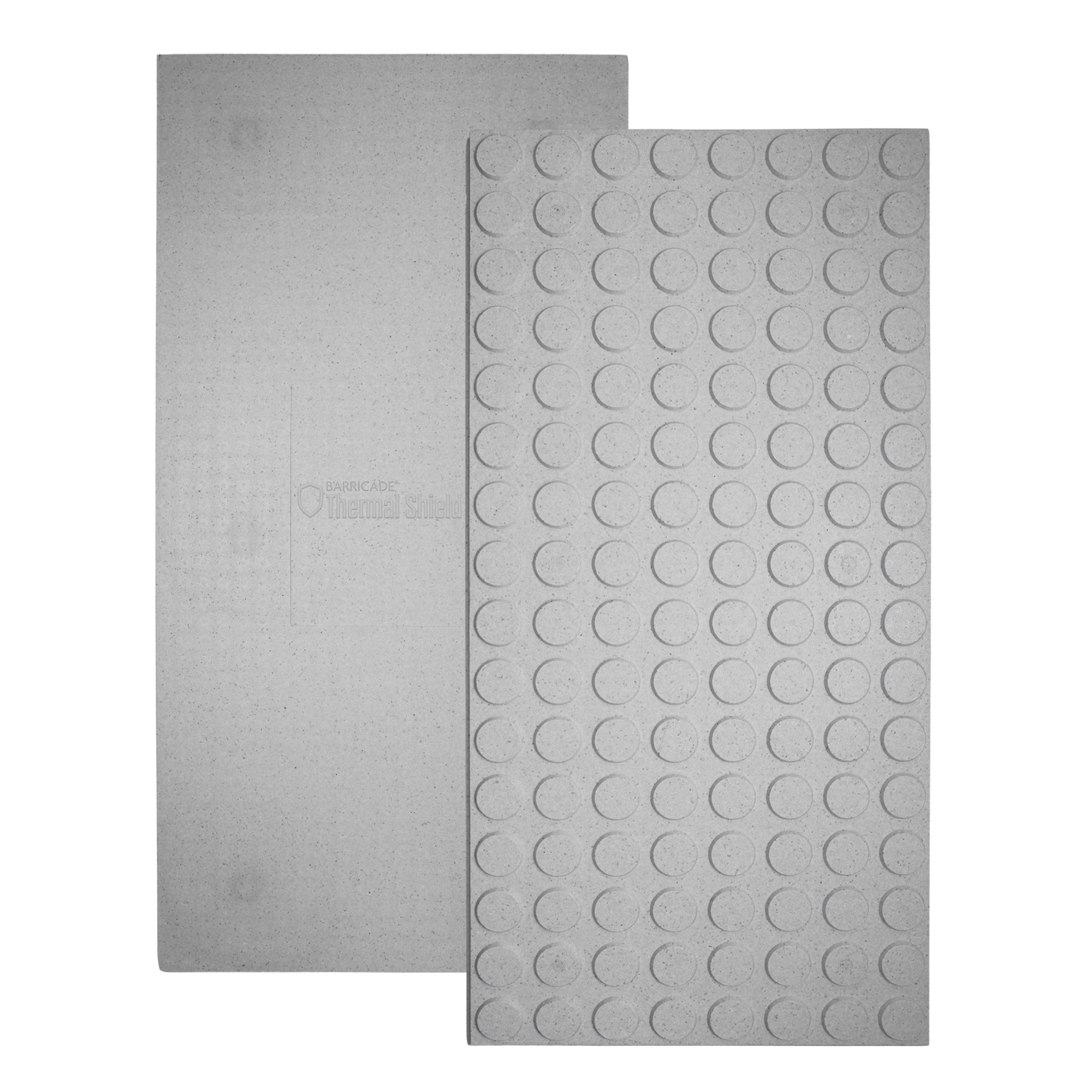 BARRICADE® Thermal Shield
BARRICADE® Thermal Shield provides the most insulating power in a subfloor yet. It is specially engineered with 100% inorganic EPS foam that is lightweight and doesn't require power tools to cut it, making it even easier to install.

Eligible for Grants with the Canada Greener Homes Initiative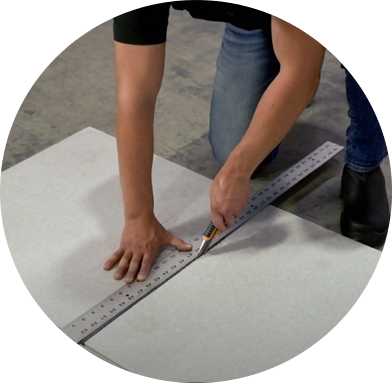 Installing the right foundation
BARRICADE® Thermal Shield system is designed to be compatible with hard-surface floors such as luxury-vinyl tile/panel (LVT/LVP), laminate, engineered hardwood
Comparison Table
See the differences between BARRICADE® Air Plus vs BARRICADE® Insulated Subfloor vs BARRICADE® Thermal Shield panels
Product






R-Value
1.4
2.7
4.1
Compression Strength (lbs. / sq. ft.)
6,642 lbs. (3,012 kg)
3,153 lbs. (1,430 kg)
3,650 lbs. (1,659 kg)
Top
OSB
OSB
EPS Foam
Bottom
High Density Plastic
Foam
EPS Foam
Weight
6.6 lbs. (3.0 kg)
6.0 lbs. (2.7 kg)
1.6 lbs. (0.7 kg)
Height
0.75" (1.9 cm)
1" (2.5 cm)
1" (2.5 cm)
Size
23.25" x 23.25" x 0.75"
(59 cm x 59 cm x 1.9 cm)
23.25" x 23.25" x 1"
(59 cm x 59 cm x 2.5 cm)
47.25" x 23.25" x 1"
(120 cm x 59 cm x 2.5 cm)
Finished Flooring Options
For vinyl (LVT/LVP), laminate, engineered hardwood, carpet, tile, stone composite plastic
For vinyl (LVT/LVP), laminate, engineered hardwood, carpet, tile, stone composite plastic
For >5mm luxury-vinyl (LVT/LVP), laminate, engineered hardwood, stone composite plastic
Warranty
25 Year
25 Year
25 Year
*Based on modified ATSM C518-17 testing using LVT >5mm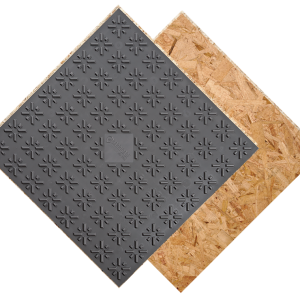 BARRICADE™ Air Plus Panel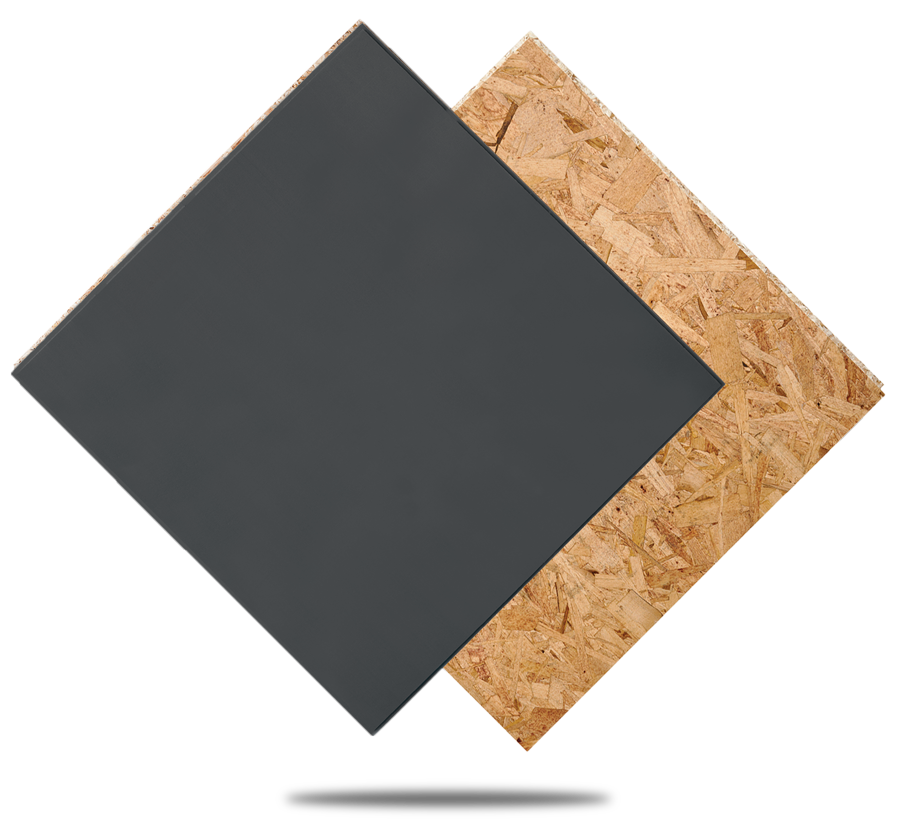 BARRICADE™ Insulated Panel