Save up to 15% off Your Purchase of BARRICADE Products
September 1st – November 30th, 2022
PEOPLE TRUST BARRICADE SUBFLOORS
People across Canada use BARRICADE products when updating their basements.
Are you ready to be the next person on our "trusted by" list? You could save up to 15% off!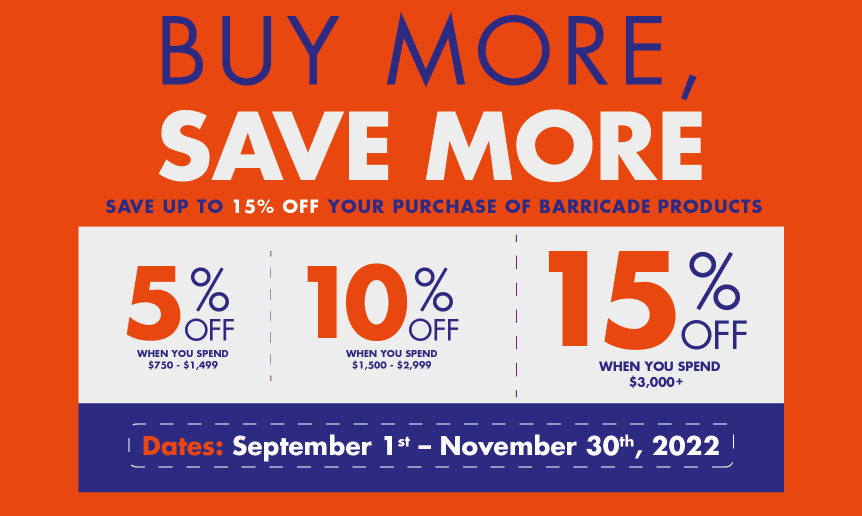 Note: Savings will be reimbursed in the form of a gift card from the retailer where product was purchased
REGISTER TO GET YOUR E-COUPON CODE
Save up to 15% off your purchase of BARRICADE products in Gift Cards
DON'T JUST TAKE OUR WORD FOR IT!
Read what our customers are saying:
"...Not one issue and floor ended up perfect. My basement went from a cold, hard floor, to warm and cozy in a day. Highly recommend this product. Great bang for the buck!" - Lowes.ca Review
"I'm a contractor and I highly recommend these panels for anyone doing the subfloor in the basement. It's very easy to work with!" - Lowes.ca Review
"...floor is much warmer, will be doing the rest of my home as time goes on." - Lowes.ca Review
"This is the best product for a basement renovation. Easy to use and cut. Absolutely raises the floor temperature" - Lowes.ca Review
"We did our basement using this product. We originally had carpet there and instead installed this with a vinyl floor. The basement temperature has gone up quite noticeably and it help create a nice even floor. This was an extremely easy product to use and the results were exactly what we wanted." - Lowes.ca Review
"My husband and I bought these panels for our basement and have noticed that the entire basement is warmer than what it used to be. I would recommend this product to anyone looking to do the job right" - Lowes.ca Review
© AGT Products (IP) Inc. BARRICADE is a registered trademark of AGT Products (IP) Inc. used under license by AGT Products Inc. and AGT Products (USA) Inc. Canada Patent 2315462, United States Patent 6918215. Terms and conditions apply. Promotion subject to change without notice. We will accept multiple receipts totaling $750 worth of BARRICADE products or more. All reward gift cards will be sent within 4 weeks of the date received and will be issued for the retailer where a majority of the panels were purchased. Each receipt will be tracked in our database and is to only be submitted once. Rebate valid from September 1st to November 30th, 2022. Gift card redemptions must be submitted prior to February 28th, 2023.